Birth Date
Height
Weight
Eyes
Hair
Build
Glasses
She is
Smoke
Drink
23 October
165cm 5' 5''
55 kg 121 lbs
green
brown
slim (slender)
No
right-handed
No
Socially
Marital status
Single and No children
Want to have children?
will decide with my husband
I'm looking for
Marriage, Romance, Friendship, Penpal, Relationship, Dating, Traveling
Birth Date
City
Height
Weight
Eyes
Hair
Build
Glasses
She is
Smoke
Drink
I'm looking for
23 October
165cm 5' 5''
55 kg 121 lbs
green
brown
slim (slender)
No
right-handed
No
Socially
Marriage, Romance, Friendship, Penpal, Relationship, Dating, Traveling
Marital status
Single and No children
Want to have children?
will decide with my husband
What I do in my leisure time?
At first I want to thank you for paying attention to my profile. I think it will be interesting to get to know about my hobbies. I am fond of painting and devote much time to draw some portraits or landscapes) I like reading science fiction novels and watching serials in the evening with hot tea or hot chocolate. When I have some free time I am trying to cook healthy and delicious meals. I know how to cook Polish dishes as well as Ukrainian, but I find the last ones more tasty)) I don't forget about self-development, so I like learning something new)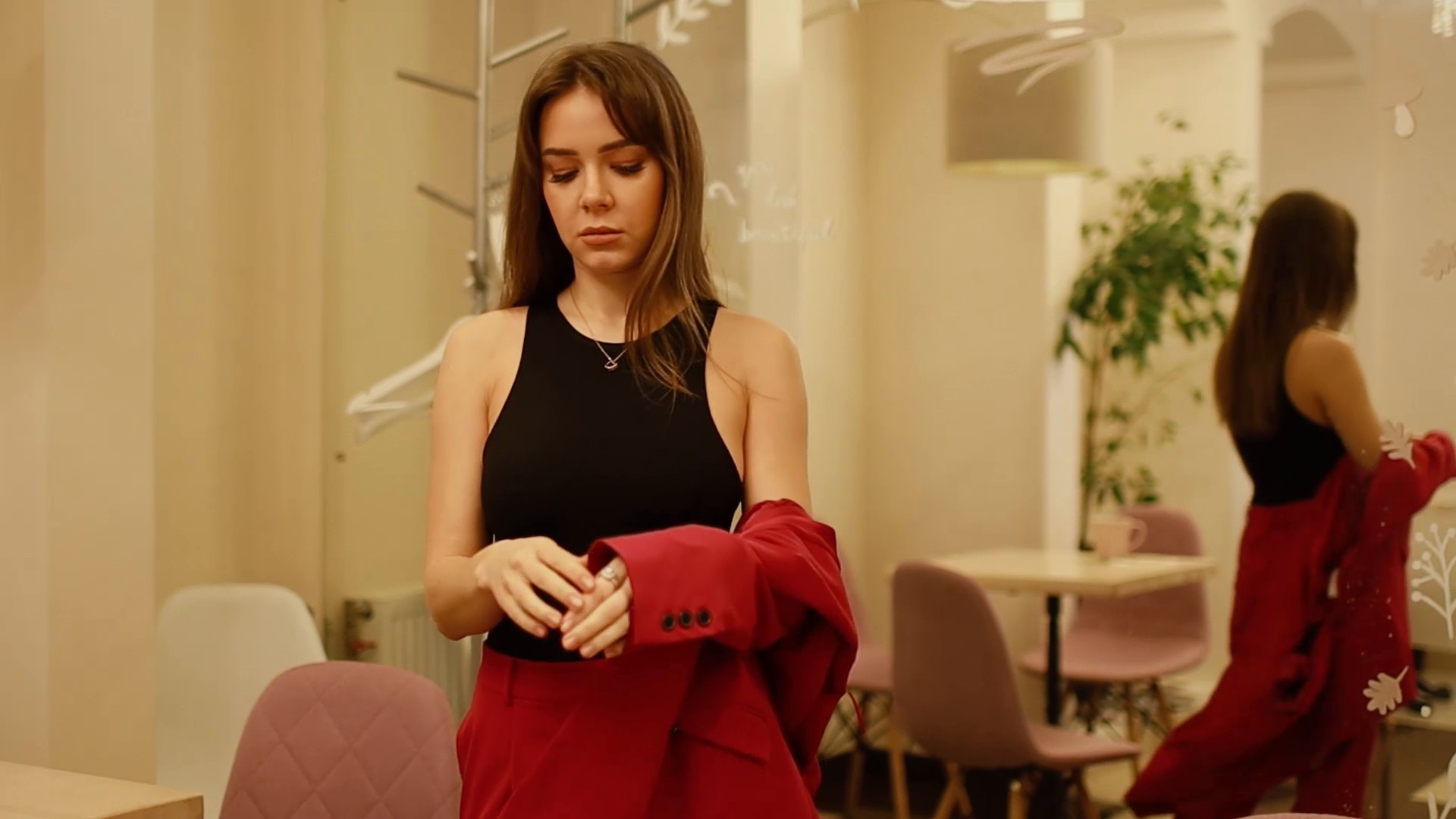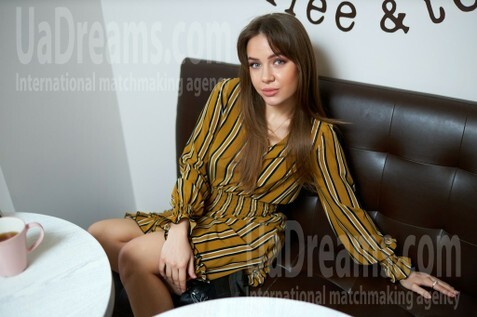 The type of man that I desire
Talking about the type of a man I desire to have relationships with is an interesting question. I don't want to say that a real man MUST be because nobody owes anybody) But I will be happy to see such characteristics as intelligence, self realization, openness for communication and relationships and making me laugh. I like funny people but not clowns) It is important that man is doesn't sit on 1 place but learns new things and is open to new experience. Spending time together is a crucial part of a couple, so be optimistic) Are you that man?)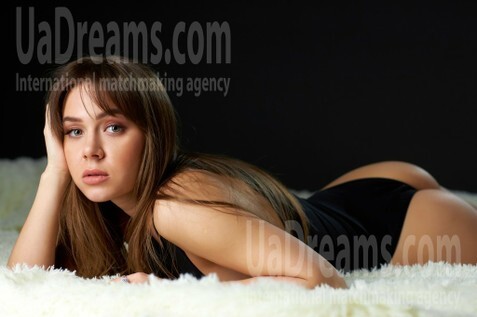 My future goals are
I have many goals, but the most important are : to meet my man and to build strong relationships with him. It is the most crucial factor for me. Then I would like to spend summer in the USA. Later to take courses on stylist. Also I would like to travel to many countries, among them is Thailand. As I am an owl I want to learn how to get up earlier, at 5 o'clock and try to do your best!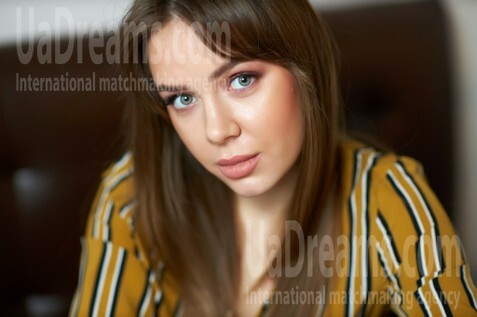 About my family
First of all I have to say that my family is my support. I live together with mother and father. I wish I had brothers of sisters. Cousins are integral part of my life, as I like spending free time with them. We usually go shopping and to the cinema.Our family bonds are strong enough. I can share all secrets with my cousins girls)In my future I would like to have such family as mine. I adore my grandparents and like spending summer at their cottage house. I am trying to take care of them and visit my beloved every week)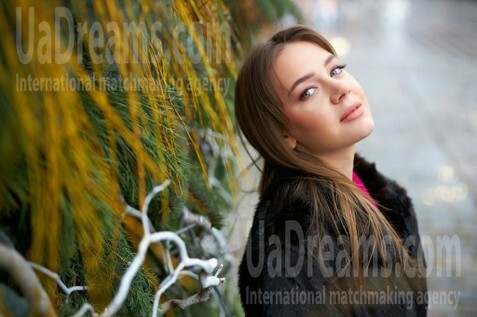 My typical day
Nowadays, as all people I have a completely different typical day. I can't imagine my day without physical jerks and coffee. I adore it! Due to the quarantine I don't work in Ukraine. I worked in Poland as a waitress and an administrator. After breakfast I usually spend some time reading the news. Not to waste my time I decided to pass driving license test, so I have many lessons) Then I cook lunch for my family and in the evening I with my mother watch some interesting films or series. We like watching NETFLIX and want to learn English)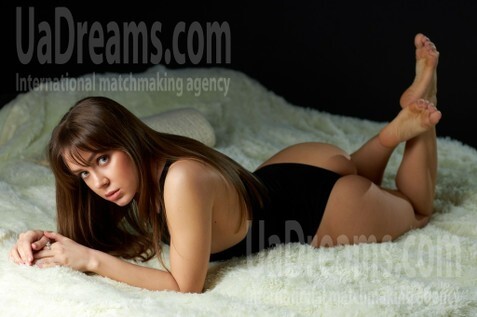 How would I describe myself
It is always difficult to tell about yourself) I consider myself an attractive and interesting lady) I don't like ещ sit on one place and like getting to know many things. I am fond of painting and doing make up. In my childhood I wanted to be a make up artist or a hairdresser, but now I can do it without any help. Make up and painting are almost the same. You draw a new face and create a new character of a person. We friends say that I am funny and cheerful person and that's true. I like making people laugh and like meeting such people)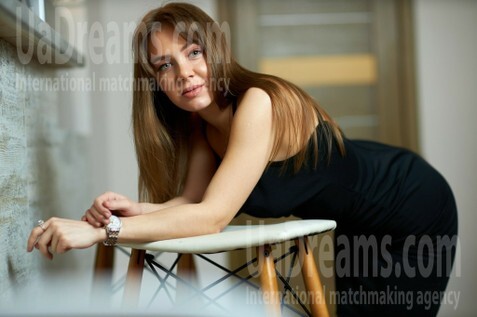 Our personal opinion of this Lady
This young lady has an interesting character. She is open-hearted and knows what she deserves. She is demanding but can get on well with you. She has not got relationships for the long time and is willing to find her love here. Uadreams can help to make her dreams true!