Birth Date
Height
Weight
Eyes
Hair
Build
Glasses
She is
Smoke
Drink
21 July
170cm 5' 7''
49 kg 108 lbs
hazel
blonde
slim (slender)
No
right-handed
No
Socially
Birth Date
City
Height
Weight
Eyes
Hair
Build
Glasses
She is
Smoke
Drink
I'm looking for
21 July
170cm 5' 7''
49 kg 108 lbs
hazel
blonde
slim (slender)
No
right-handed
No
Socially
Marriage, Romance, Friendship, Relationship, Dating
Field of activity
Education
Occupation
pedicure master
Marital status
Single and No children
Want to have children?
will decide with my husband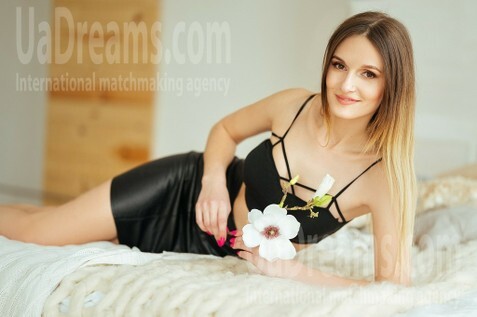 The type of man that I desire
I dream to meet a responsible man with whom we may take decisions together. Hope he will be understanding and we both will do steps towards each other to make our relations stronger. I am ready to accept some bad habits (like smoking for eg.), there are more important things in life. We all are not ideal, so I am not going to change the man whom I will meet. I wish just to feel chemistry and be happy with my only one. Wish to know I am the only one for him too.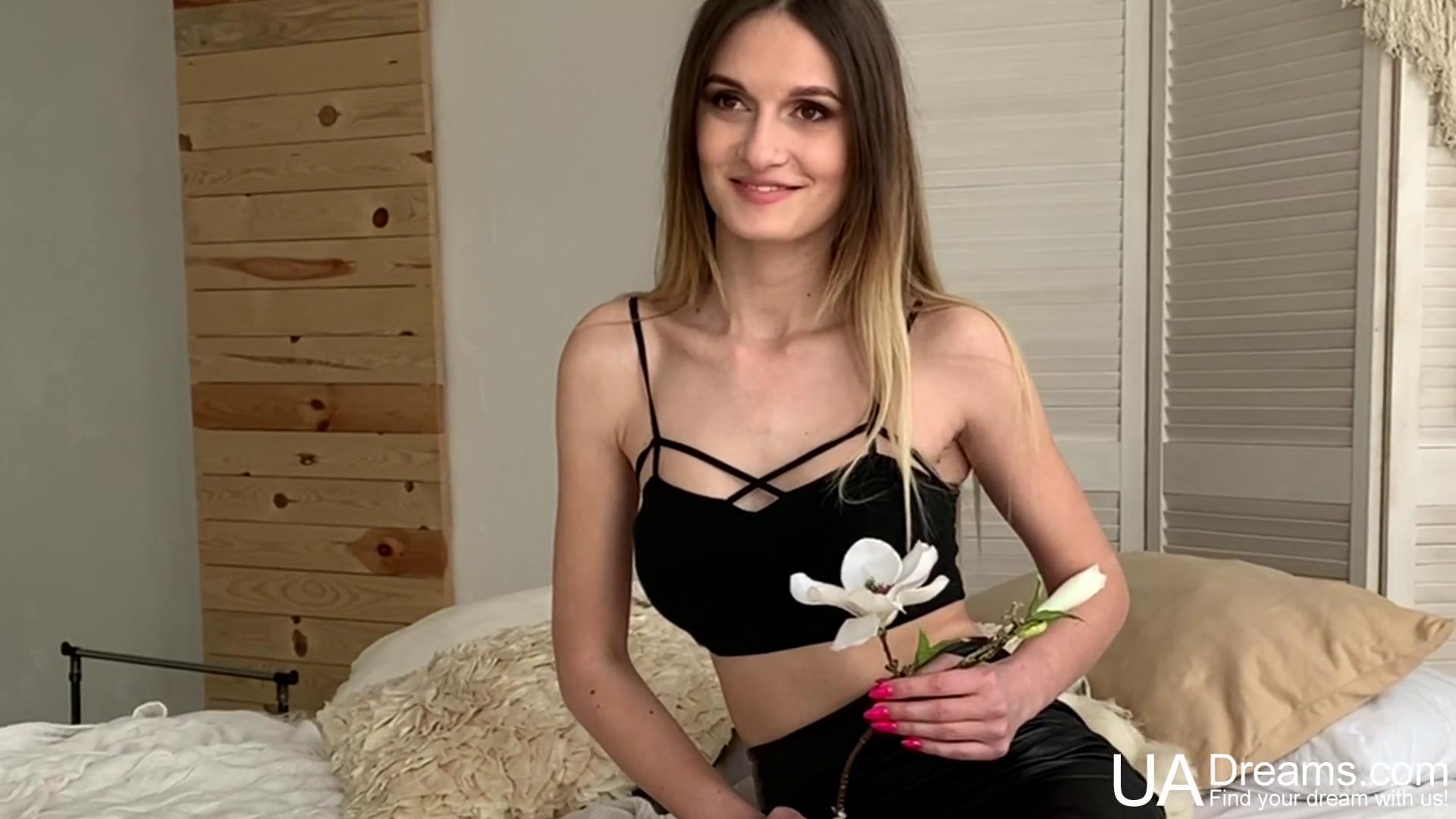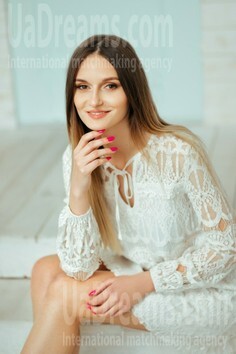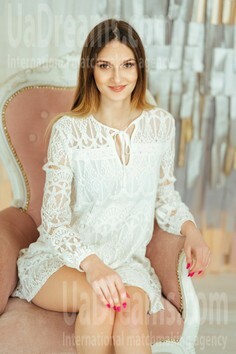 My typical day
I start my day with walking my dog, with tasty breakfast and almost the whole day I spend at work. I like what I do there. It is a pleasure to work in a beauty saloon where we may make other people more healthy and beautiful. I dream in my future life to have my own Beauty saloon if my man would not mind ;)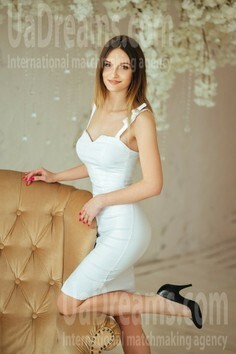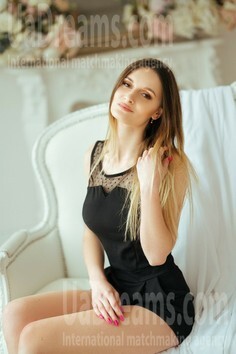 About my family
I believe I have a well-knitted family. My parents live together for a while already and it is a good example of strong relations for me and my sister. Alyona is elder than me for 12 years and has a beautiful daughter Liza(9 y.o.). We are very close with her and she always is ready to help with anything. Trust, Love, Support and Understanding are the most important things that should live in a family to make all the members happy and successful.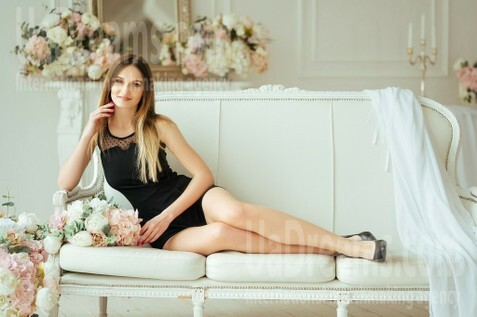 My future goals are
I believe the most important goal in life is to care about your beloved family. I put this on the first place in my life and dream to create my own one. People who live with their beloved ones are the happiest in the world. Of course I would love also to have a good job that will bring positive emotions and experience. But first I need to meet a person with whom I may share my happy and sad moments.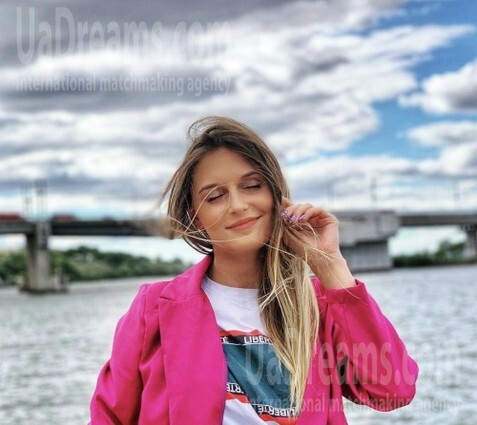 What I do in my leisure time?
It is always a pleasure to spend free time actively. That is why when I have spare time I go to gym, or walk in the park or do some other activities in the fresh air. I have a dog and she is the best friend for walks in the mornings and evenings. I like also watching movies or reading the book, it would be a pleasure to share my evenings with a beloved person.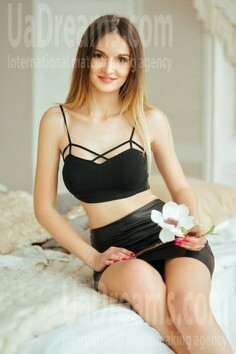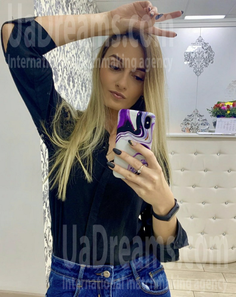 How would I describe myself
I am afraid of loneliness and value support of close people. It is very important for me to have understanding with people who may help in any situation. I have not so many friends but the are very close. To meet my soul mate in this world and share the whole life with him - is my biggest dream for today.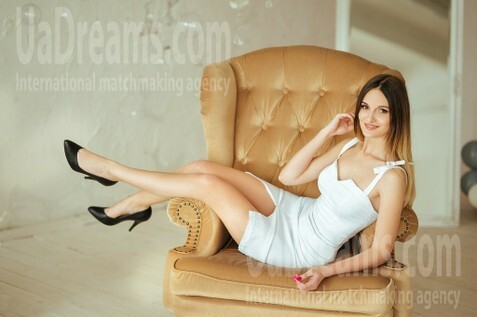 Our personal opinion of this Lady
Svetlana is very calm, sensual and kind-hearted lady. It is a pleasure to stay in her company. She believes in true love and looks for her soul mate. Look into her eyes and tell her what do you feel...?